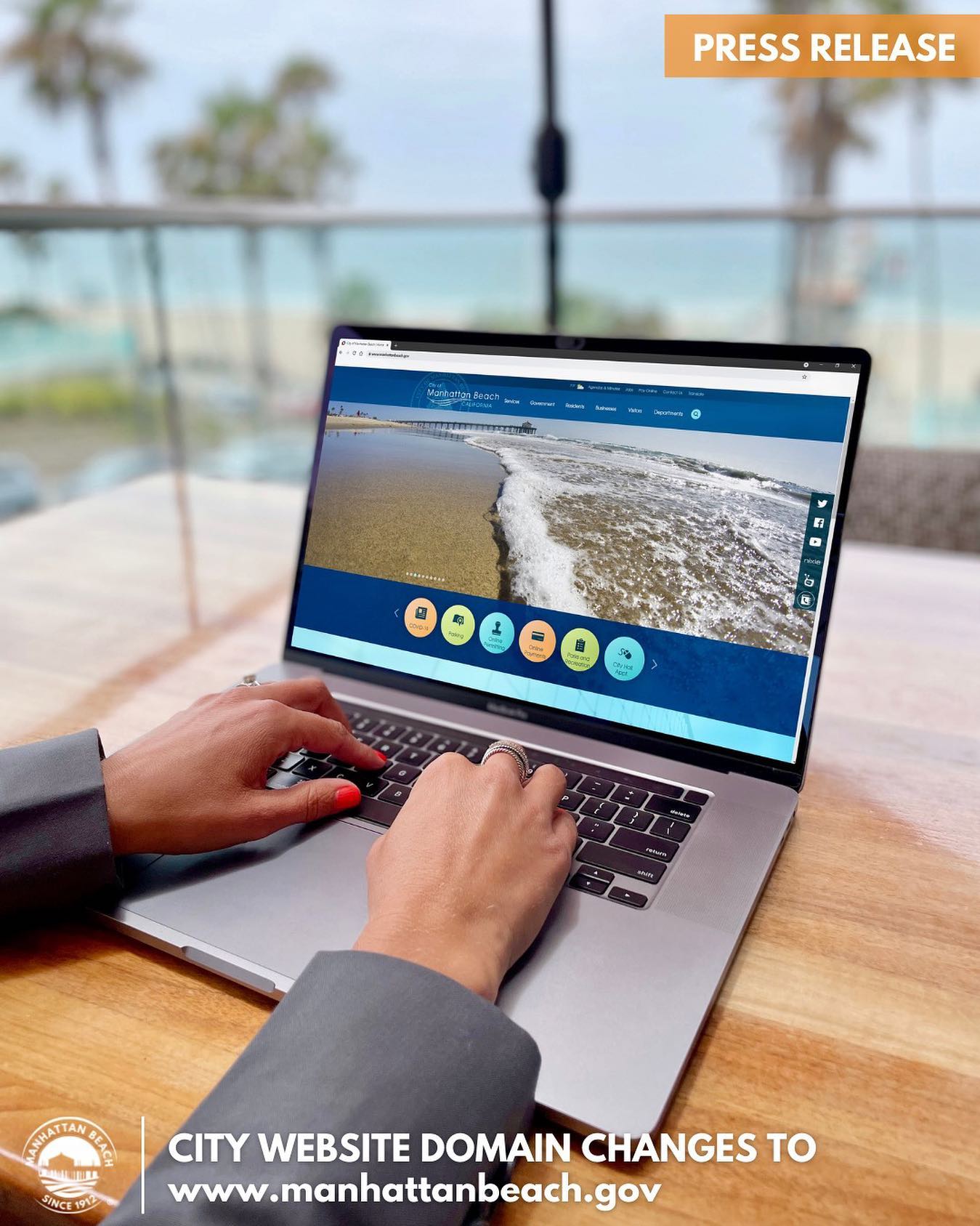 City of Manhattan Beach Gets New URL and Email Addresses
The city of Manhattan Beach URL (web address) should now be easier to remember: the official site is now www.manhattanbeach.gov (formerly www.citymb.info).
The .gov domain is exclusively used for local, state and federal government entities. By using the .gov extension, the city aims to align with government best practices and assure the online community of the website's legitimacy. Additionally, the city expects the new website domain to strengthen the Manhattan Beach brand.
In addition to the domain change, city staff email addresses also reflect the domain update. City email addresses changed from @ citymb.info to @ manhattanbeach.gov.
From now on, anyone who visits the www.citymb.info website will automatically be redirected to www.manhattanbeach.gov, and email messages sent to a recipient's old address will be forwarded to their new one.
However, if you have saved the city's current website domain as a "favorite" or "bookmark" on your computer or mobile device, you are prompted to update your preferences and settings to reflect the new address. Likewise, if you have municipal employees in your contact list, you should update these addresses.
For more information on changing the website domain, please contact the Information Technology Department at (310) 802-5588.