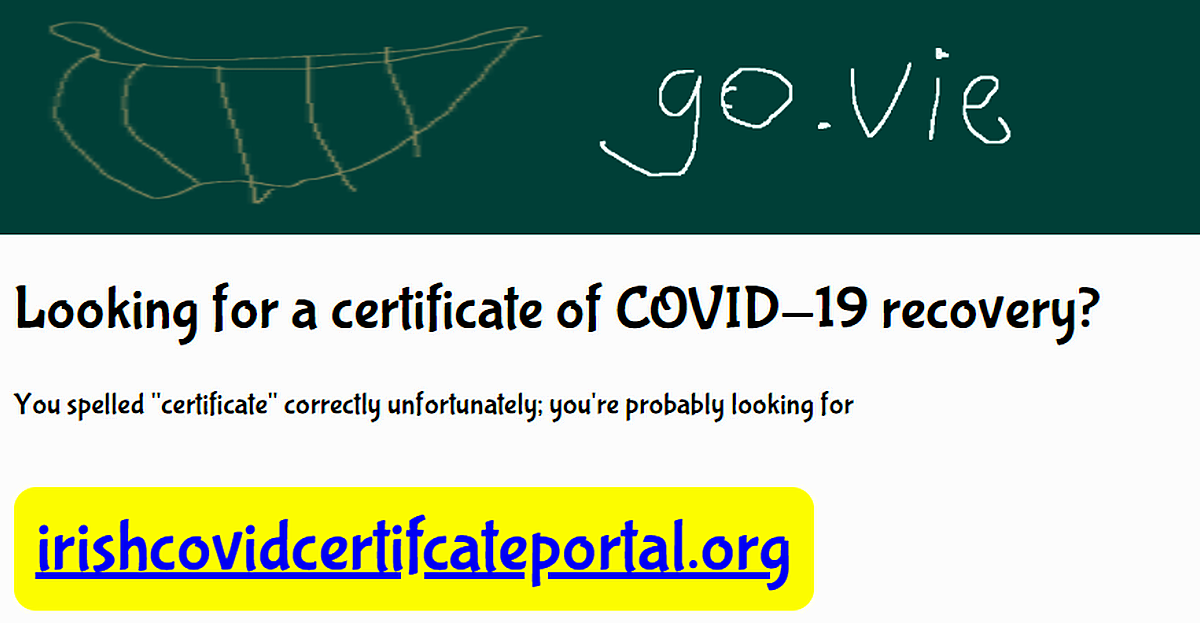 Government's new COVID certification website launched with URL typo
Two Irish tech enthusiasts registered the web address of the 'Irish COVID Certificate Portal', after discovering that the official government site had a typo in the URL.
The government previously launched a site to allow people who have recovered from the coronavirus to request a COVID digital certificate.
It comes after the certificate helpline has been inundated with calls since it launched on Monday, meaning most people haven't been able to get through.
There was just one problem – the official URL of the webpage (irishcovidcertifcateportal.org) contained a typo – 'certificate'.
The government is directing people to the page with the typo through its own main website, stating that the spelling error was a legitimate mistake.
Spotting the error, two Irish people quickly registered the correct URL:
So, @osslate and i spotted a bit of irish government incompetence and decided to have fun, mainly because we were also worried that scammers would grab the url and harm it lolhttps: //t.co/ YGRsuG756b pic.twitter.com/WPPz5cYNC5

– Adam Conway (@AdamConwayIE) July 23, 2021
Adam Conway and Fionn Kelleher say they bought the site because they "spotted the Irish government's incompetence a bit and decided to have fun."
However, Adam said they were primarily concerned that "crooks could actually grab the URL and do harm."
They have now used the website as a way to direct people to the official site.
Visitors are greeted with the message suggesting they "unfortunately spelled 'certificate' correctly," as well as a link to the government site.
Main image: Screenshot of Adam Conway and Fionn Kelleher's website