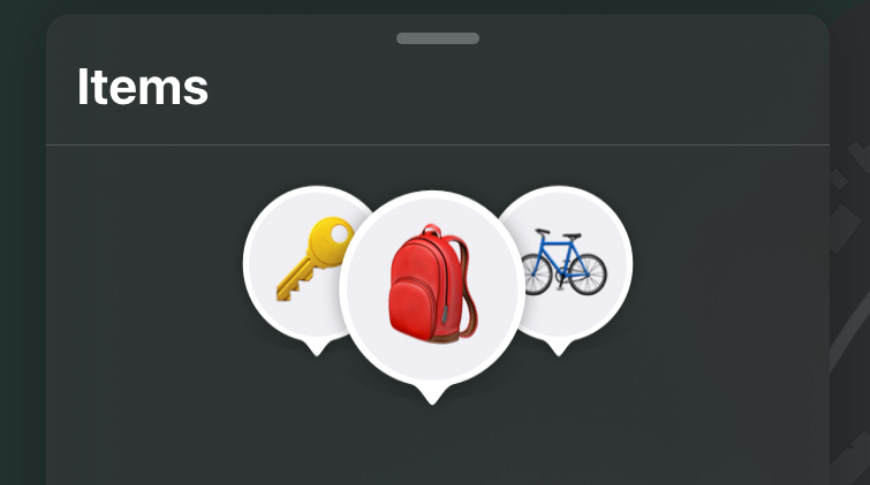 URL scheme reveals hidden "Find My Items" menu on Apple devices

AppleInsider is supported by its audience and is eligible to earn an Amazon Associate and Affiliate Partner commission on qualifying purchases. These affiliate partnerships do not influence our editorial content.

Apple has allowed third-party companies to use Find My to locate lost items, and a handy URL scheme will bring up the hidden "Find My Items" menu within the app.
The user interface for the new "Find My Items" feature can be found using a URL scheme discovered by a developer. The function only displays a menu and cannot perform any function without a device to locate or add.
The developer assumes this indicates an imminent launch of "AirTags", but this menu will also be used for third-party tracking devices. One of the first companies to take advantage of this service is Belkin with its Find My compatible wireless headphones.
If you type findmy://items in Safari, you'll trigger a URL scheme that will launch the Find My app directly to the "Find My Items" screen. iOS and iPadOS users can interact with the menu, but the macOS version only displays a "learn more" tab that opens a 404 webpage.
When you tap "add item" you will be prompted to make it discoverable
Tapping "add item" will open the item association screen. You'll need a third-party tracker to use this menu, though none are available beyond Belkin headphones.
'identify found item' will allow you to ping the found device
The "Identify Found" button allows you to ping a device you have found. Of course, it may take some time before you find someone else's lost item.
Third-party companies can take advantage of this system through software or hardware updates. Tile could also use it, although the company has spoken out against Apple's new features and the potential launch of "AirTags", calling them anti-competitive.